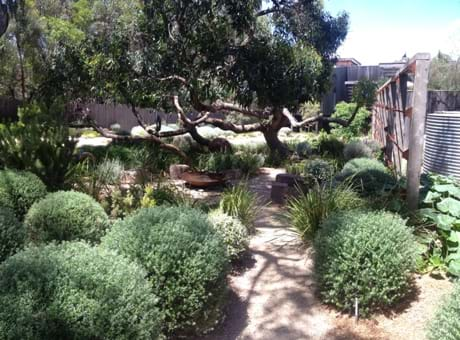 Plants in the Landscape
Sponsored by: Plantmark
Winner: Ocean Road Landscaping - Anglesea Project

Judge's Comments:
"This is an exceptional garden. The plants in this garden are the landscape. The existing trees have been made features in the overall landscape, and new plantings have been done to compliment and further highlight the existing trees.
The use of native plants in a structured manner has worked really well, and the retention of an undisturbed strip of indigenous vegetation has been sensitively incorporated into the landscape.
It was also great to see that this was a space that was explored and utilised by whole family."