Ten things to consider when planning a landscape project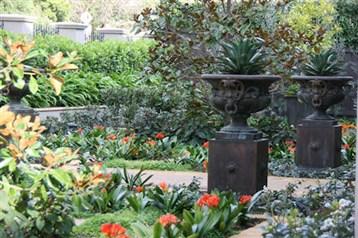 Landscape Contracts
Always have a contract in place - would you build a house without one? Well this is the same principle. A professional landscaper will have a contract that clearly sets out what work they will be doing, how much it will cost and the payment stages.

Deposit
The deposit should be no more than 10% up to $20,000 and 5% for projects over $20,000. This is the law. Payment requests after the deposit can be for larger sums and should match up to works or materials that are commensurate with what has been received. For example it is not unusual for a landscaper to invoice for a large proportion of the project cost when all the materials are delivered to site.

Will I Need a Permit?
Your landscape professionals should know and secure all appropriate building permits that you may require. If you are unsure, contact your local council and they will advise you which permits are required.

Insurances
All landscapers should carry public liability insurance - check that they do. Similarly landscape designers should carry professional indemnity insurance.

If your project is larger than $16,000 and you are using a Registered Building Practitioner, they should provide you with domestic building insurance. Domestic building insurance guarantees the structural components of the project for up to six years - just like warranty insurance when building a house. Unregistered landscapers cannot offer domestic building insurance.

What about Maintenance?
You've invested a lot of money in having a landscape constructed but what about the aftercare maintenance? Not everyone is a passionate gardener like our members, so to protect your investment you may need to think about factoring in a regular garden maintenance program as part of you budget.

Gardens are living things therefore they grow, plants die and plants can become unruly if not pruned. A professional landscape gardener should have a thorough knowledge in horticulture and plant care. They can develop a maintenance program that suits both your budget and your garden to keep your landscape looking as great as it did when it was constructed and that will evolve over time. Click here to find a landscape maintenance professional in your area.