The Landscape Show is back in 2024!
---
We are absolutely thrilled to share the news of the return of The Landscape Show, set to take place on May 22, 2024, following the resounding success of our 2023 event. Your overwhelming support made our previous show a tremendous hit, and we can't wait to build on that success!
Once again, we are honoured to have Arborgreen as our proud partner and sponsor. Their unwavering commitment to sustainable landscape practices played a pivotal role in the triumph of The Landscape Show 2023. With their continued support, we are confident that The Landscape Show 2024 will be an even greater triumph.

Stay tuned for more details and exhibitor bookings coming soon!
The Landscape Show 2023
---
The Landscape Show has quickly established itself to be the must-attend event for all commercial and residential landscape contractors, maintenance specialists, landscape designers and architects, landscape service and product suppliers, as well as councils, students and educators in Victoria.
Our inaugural show in 2018 saw in excess of 700 people register to attend the show, with numbers growing to 1,200 in 2019. Exhibitor bookings grew from 50 to 80, and across both years post-show surveys indicated that over 92% of visitors had their expectations met at the show. With our growing number of visitors and exhibitors every year, The Landscape Show is proving to be the most valued and premier trade-only expo in Australia for the landscape industry. Our 2022 show was our most successful event to date with 1,500 attendee registrations & a sold out exhibitor hall buzzing with activity.
Meeting with peers, suppliers and customers is a vital part of developing any business, and this show offers a day of unrivalled networking and inspiration to all landscape professionals.
Become an Exhibitor
---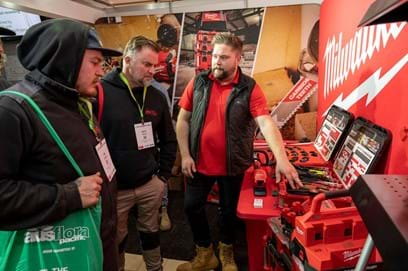 With attendees from all sectors of the industry, this is THE place to exhibit if you are looking to get your products or services in front of residential and commercial landscape builders, designers, architects, councils or gardeners.
If you're not exhibiting at this in-demand show, you're missing out on a vital opportunity to connect with your current customers and to create and build new business relationships though maximum brand exposure.
"It provides an excellent opportunity for us to network with one of our key target audiences and enables us to display new and innovative products. It's a well-organised show that draws the right attendees."
- Marc Jarvis, Head of Marketing, Exhibitor, Arbor Green
Register to attend - it's free!
---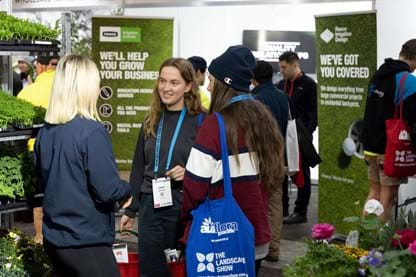 With the latest products, services and technology developments on the market on show all in the one place, The Landscape Show is the leading trade event for you to expand your knowledge and get ahead of the game. With more than 90 exhibitors and hundreds of industry people in attendance, the opportunities to grow your network are boundless.
Not only do we showcase the best products and services in the industry, The Landscape Show offers immersive and educational experiences with a complimentary Seminar Schedule packed with expert speakers, product demonstrations and networking opportunities.
The Landscape Show is FREE to attend. We hope to see you there.