LANDSCAPING VICTORIA MASTER LANDSCAPERS
EMPLOYMENT LISTINGS
Welcome to the Landscaping Victoria Master Landscapers 'Employment Hub'!
This is a great employment platform for Master Members to post situations vacant within their businesses, as well as the opportunity for those currently involved in or trying to break into this progressive industry. The great news is that you don't have to be a current member to seek employment through our hub! Each week Landscaping Victoria Master Landscapers sends out a job listing to all current members. This is where you can feature your current situation.
Members: If you would like to post an advertisement in the hub please use the contact us form and enter the relevant details for your listing. Alternatively you can contact us directly for all enquiries and listings via marketing@landscapingvictoria.com.au
All employment listings will remain active for a period of four weeks unless we have been notified prior to extend and or remove post once position has been filled.
---
SITUATIONS VACANT
---
Calling all Experienced Landscape Construction Professionals
Leverage your skills as a small business owner and enjoy a more rewarding work/life balance as part of a large, established residential landscape company. An opportunity exists to join our team and bring your current staff with you.
Initially, your experience will have you placed into a Senior Site Supervisor role, directly overseeing your own team, and helping support and mentor our Site Supervisors.
You will then ideally move into a site based, off the tools Construction Manager role after a short period.
We are a well-established, VBA licensed and highly regarded residential Landscape Design and Construct company operating in Melbourne's East with a reliable and consistent pipeline of quality projects throughout the year.
The ideal candidate will be:
A well experienced Landscaper who wants to stop quoting, work weekdays only, have a clear pathway to getting off the tools, and run 3-4 crews as a dedicated Construction Manager on a rewarding pay structure with car.
Self-motivated, who can confidently make the right decisions onsite to keep projects running smoothly.
An enthusiastic Landscaper who enjoys working with, and mentoring people of all ages.
A good communicator who can confidently liaise with clients & suppliers in a friendly and professional manner.
Please get in touch with LVML CEO - Megan Flower - to discuss your suitability.
There are currently no positions available. Check back regularly!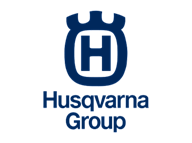 Sales Specialist (Robotics)
An exciting opportunity is on offer for a highly driven and motivated sales professional to join Husqvarna Group. Husqvarna is a long standing global premium brand and a leader in outdoor power and robotic products for lawn and garden care. Established over 325 years ago, our organisation is highly regarded as an innovator within the industry with high quality products, high quality service and excellent career opportunities for results driven individuals. Since 1995 we have continued to develop enhanced robotic mower solutions and applications to become the preferred supplier for customers, including Green Space Professionals and Professional Grade Experts.
Reporting to the Regional Sales Manager, an opportunity currently exists for an experienced Sales Specialist, responsible for driving the development of sales and market opportunities, through B2B and B2C channels, in the key product segment of robotic mowers.
This role will be responsible for driving top line sales and growth in accordance with budget objectives, supporting and developing the Elite Automower Dealer network, seeking battery and robotic sales and distribution opportunities outside the traditional dealer model and delivering excellence in customer service and support.
Other key responsibilities include:
Seeking out business growth in the Commercial sector through dealer and direct professional end-user relationships.
Preparation and presentation of total Automower sales solutions to both existing and potential Elite Automower Dealers.
Driving growth of the Automower range within the Elite Automower Dealer network, Green Space Professional and Pro Grade Expert customer groups through consistent and effective training strategies.
Optimising the impact of promotions in targeted robotic and battery categories.
Participating in training to ensure strong knowledge proficiency across robotic and battery categories.
Promoting and implementing the ongoing development of the EAD network.
Sourcing of competitor activity, market intelligence and trend information.
Preparation of territory business reports.
The successful applicant will have:
Business related qualifications at tertiary level or equivalent industry experience.
At least 4 years experience in a sales role.
Be computer literate with an understanding of enhanced digital technology, including connected products.
Excellent verbal and written communication skills with the ability to clearly articulate technical information.
The successful applicant will display a customer centric focus, have strong presentation and negotiation skills and a desire to learn about new and innovative products.
Applicants must be prepared to travel regularly and must therefore hold a current drivers licence.
An attractive package including salary, commission, company vehicle and staff buying privileges is available to the right candidate.
Husqvarna is an equal opportunity employer and all decisions are based on merit.
Please apply online here.
Posted 12 August
---
There are currently no positions available. Check back regularly!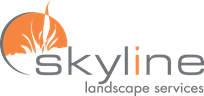 Small Engine Mechanic
Skyline Landscape Services has been a horticultural industry leader for 30 years and with a growing workforce of over 500, it's our people that set us apart from the rest. Providing landscape and grounds maintenance in NSW, QLD, VIC, ACT and WA, Skyline cares for some of Australia's best known commercial and large scale residential sites.
If you're committed to growing a career in the landscape industry, Skyline is the place to do it. We offer everything from entry level positions right through to executive leadership roles. Our family environment provides support for individuals with the right attitude. We believe in recruiting for attitude and training for skill. And being one of Australia's leading landscape companies, there's ample scope for advancement and career development.

The opportunity:
We are currently looking for an experienced Small Engine Mechanic to work in our workshop based in Braeside. This position requires someone who values high standards, has a strong work ethic and a positive attitude.

Your attributes and requirements
Will have previously worked on Zero Turn machines and hand held equipment including blowers, push mowers and hedgers etc.
Current and valid MANUAL drivers licence.
Mechanical Trade Certificate preferred.
Reliable, punctual and hard working.
Enjoy working as part of a team and unsupervised.
Be able to problem solve.
Strong commitment to safe work practices.
Have mechanical knowledge and experience in welding.
Will have worked in the mowing industry would be beneficial but not essential.
Physically fit.
Experience in Horticulture and having a truck licence would be beneficial but not essential.
Our team members develop long and satisfying careers with us. So join us for an exciting future in the landscape industry where your work is valued, your contributions are recognized and you have unlimited opportunities to learn and grow.
Apply Now
Posted 07 September
---

Plant and Machine Operator
ElaeoCarpus is a landscape construction, design, and maintenance company with an exciting opportunity, with great renumeration in Melbourne's north-west to join our friendly team.
We're looking for an experienced plant operator who has experience in:
Ride on mowers
Excavator (1.5t)
Skid Steer
When applying, please contact info@elca.com.au or phone 1300 151 999
Posted 31 August
---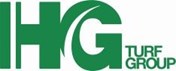 Casual Truck Driver
HG Turf Pty Ltd is a family-owned business located in Alexandra, North East Victoria and specialises in producing premium turf for the Melbourne and regional Victorian markets. We are seeking to employ people in the position of Casual Truck Driver.
You will be an important part of our dedicated team and will work in a positive and supportive environment. We will provide you with an above award hourly wage rate together with numerous training and development opportunities.

Role description:
We are looking for an experienced casual truck driver to assist with delivering multiple turf orders to the Melbourne market. Delivery days include Tuesday through to Saturday each week and occasionally a Monday. You will be required to complete pre operational checks daily and comply with all CoR regulations.

To be considered for this role you must have the following attributes:
HC license
Forklift license
Physically fit
Great attitude towards customer service
Team player
Good communication skills
Ability to start work early, around 3am
Adhere to company OH&S protocols and procedures
Please email resume to info@hgturfgroup.com.au including the role you are applying for in the subject line.
Posted 17 August
---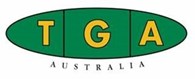 MR Truck Driver
TGA Australia is a Leading Wholesale Production Plant Nursery, specializing in advanced plants, located in Somerville (near Frankston) is seeking a new MR driver to join our enthusiastic sales and despatch team.
Immediate start is available with excellent on-site training for the start period.
Responsibilities:
Multidrop delivering approx. 8-10 per day or single larger drops of 2-4 per day.
Manual lifting & handling required for loading & unloading.
Driving a manual MR truck
Customer greeting
Ensuring all documentation is filed as per company requirements.
Your attributes and requirements:
Hold a current MR truck licence essential
Physically fit for the manual aspect of the job.
Familiar with the Melbourne Metro Area
Well presented with good communication skills
Strong commitment to safe work practices
Reliable, punctual and hard working
Full time Position – Monday to Friday/No Weekends
If you feel this is the right job for you. Please send your resume to orders@tgaaustralia.com.au
Posted 10 August
---