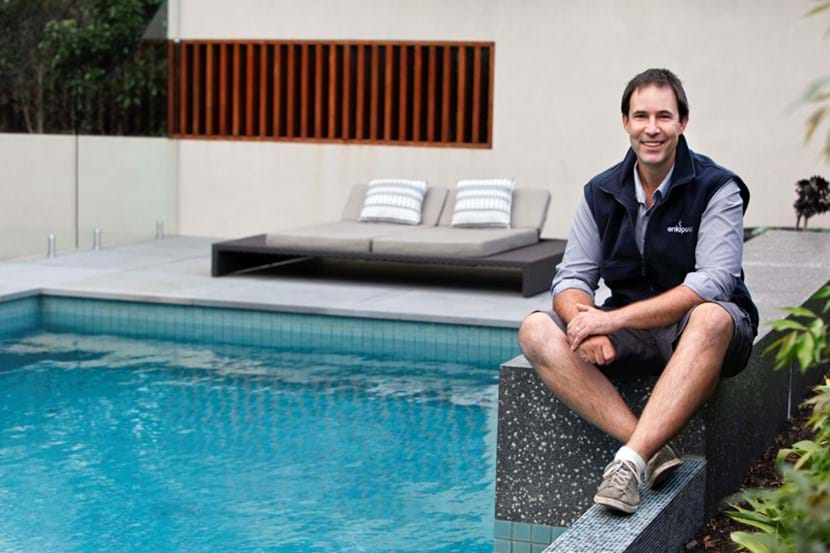 Award of Merit
Sponsored By: Landscaping Victoria Master Landscapers
Recipient: Scott Tymkin

"For those lucky enough to have the opportunity to really get to know Scott Tymkin, they'd know that he's fiercely loyal to his friends, and that he has an inner determination to succeed. This determination has held Scott in good stead in all aspects of his life but for his landscaping friends in particular, it has helped to improve our industry as a whole.
His many achievements include being LIAV Apprentice of the Year, competing at National World Skills, winning numerous industry awards, MIFGS awards, and meeting Queen Elizabeth twice as part of two Gold Medal winning teams at the Chelsea Flower Show to name a few. Scott was a distinguished landscaper before being dazzled by pool lights and deciding to make pools his future career.
But even as a pool builder some of his most significant work has been with Landscaping Victoria. This was no more evident than when he put himself forward to go on the LV board 6 years ago, and as Treasurer for 3 years, was pivotal in keeping a tight rein on finances when the association was at a cross road and recreating itself. He did this knowing full well the amount of valuable time that would be required to set things right. Process driven to a fault, Scott has worked diligently for the Association to become the streamlined proactive business it is today. For this he has, and should always have, our utmost respect."
| | |
| --- | --- |
| Scott Tymkin | Enki Pools |
| Phone: | 03 9899 2395 |
| Email: | |
| Website: | |