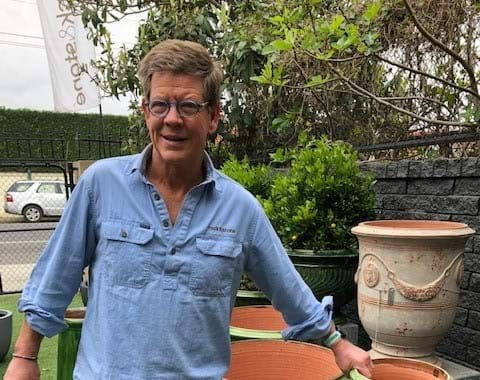 Award of Merit
Sponsored By: Landscaping Victoria Master Landscapers
Recipient: Peter Koren

"Serving six years on the Board, Peter Koren has made his mark on the Association in many positive ways including being instrumental in leading our campaigns for billboard and radio advertising due to his marketing brilliance (and some very handy contacts!)
To say that Pete is a quiet achiever is both an understatement and ironic. Quietly considered, you don't hear much from Pete until he speaks, but when he does there is no denying his presence. With his crystal clear, and loud, 'radio announcer' voice he will quickly and efficiently sum up any Board room discussion and shine a guiding light on a path to create clarity and decisiveness where moments ago there had been none.
Pete's ability to take the emotion out of a situation and get to the point has been pivotal at times. In any big decisions that have needed to be made over the years, Pete was always there, and as such he has been a significant sounding board for other Directors, and a pillar of strength and support to various Presidents during his tenure.
Pete has not only been generous with his time, but he has also placed significant business support behind LV by loaning his product for LV events at MIFGS, trade shows and other events, contributing to the continued success of Landscaping Victoria for which we are deeply grateful."
| | |
| --- | --- |
| Peter Koren | Rock & Stone |
| Phone: | 03 9571 6266 |
| Email: | |
| Website: | |