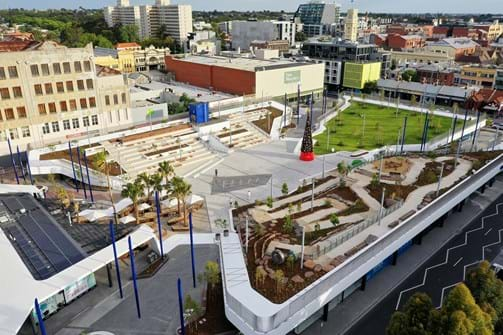 Commercial Construction Over 1.5M
Winner: ACE Landscape Services
Prahran Project

Judge's Comments:
"The quality of materials used throughout this project by ACE cannot be questioned and the well-selected plants add to the textural layers of the space. Soft landscape items such as garden beds and lawns are well drained and showing excellent growth.
The attention to detail shines throughout the features of this landscape and with a high degree of difficulty in construction, the finishes show off the skills of the tradespeople involved.
A multi-million dollar project such as this also requires exceptional Administration and Project Management and this project is a credit to those involved behind the scenes."
Contact Information:
Web: http://www.acecon.com.au
Email: info@acecon.com.au
Phone: 03 9431 3944
Instagram: @acecontractors