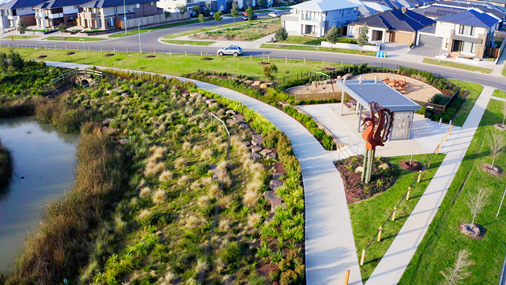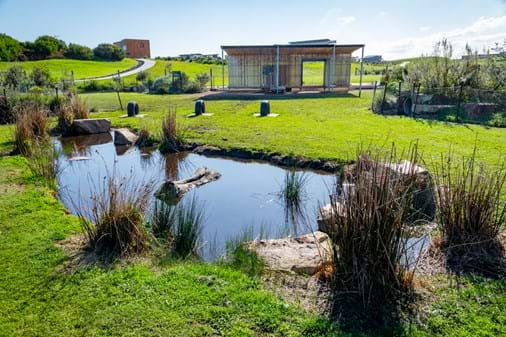 The Sustainable Landscape 2021
Winner: Australian Ecosystems
Joint Winners for Cape Peterson and Clyde Projects
Judge's Comments (The Cape)
"Introducing truly sustainable housing developments within the restrictions of typical regulations is a truly herculean effort which The Cape has succeeded in doing. The development considers every aspect of sustainability, always in a meaningful and rigorous fashion, never taking the easy way out or resorting to tokenism. The design combats the Urban Heat Island effect and has in every way strived to achieve carbon neutrality. The success of the project is evidenced by the vast increase of animal species that have inhabited the development in a short period of time. "
Judge's Comments (Clyde)
"Australian Eco-systems has demonstrated over a long period of time an incredible commitment to sustainable practices. The innovation they continue to demonstrate is an exemplar of the industry, and the success of their practice is heard through deafening frog song and by the many birds that grace what was recently an agricultural drain devoid of life. The incredibly nuanced plant selection has resulted in a low maintenance, high performing landscape that has multiple ecological and social benefits."
Contact Information:
Web: www.australianecosystems.com.au
Email: marketing@australianecosystems.com.au
Phone: 03 9673 0300
Instagram: @australianecosystems